Neteller account verification changes
Neteller have recently announced changes to their verification process which you may be required to complete in order to successfully verify your Neteller account.
In the past, a small number of customers who signed up to Neteller were required to upload a selfie to Neteller to prove their identity. Essentially the main change that has been implemented, effective from 3rd April 2019, is that if you were one of those customers who would have previously received the request from Neteller to upload a selfie, you will now need to upload a selfie with a handwritten note with the date and the word 'Neteller' on.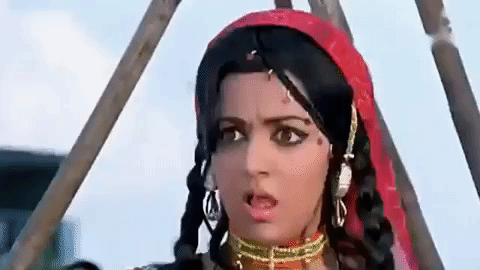 Why is this neccessary?
Whilst this may seem to you like an unnecessary step to implement, we believe that if the Neteller security team are changing the procedure, there must be a fair reason for the change. And let's be honest, if you had to upload a selfie of your face anyway then adding a handwritten note to the selfie is not too much trouble to complete.
To make the process easier and to ensure that you can complete it quickly and without ongoing issues we have taken the time to explain in simple terms how this process will work and how to verify your Neteller account and enjoy all the benefits of a verified Neteller account.
Neteller identity verification
Since the changes implemented by Neteller relate solely to verifying your identity, we will explain this in detail below.
After you have registered your Neteller account you can assess the verification section by either clicking on the notification message that appears or you can access directly from the settings page
If you are yet to fund your Neteller account you will be prompted to complete a deposit before proceeding with ID documentation.
IMPORTANT: If you registered your Neteller account via eWalletBooster you will not be required to make a deposit because all Neteller accounts registered via our link are placed on the exclusive fast-track verification process at Neteller
Unfortunately, you cannot verify your Neteller account with Facebook if you are requested to complete the 'selfie with note' verification process so you have to skip 'Verify with Facebook' step.
The next step is to select option 2 Fast to upload the required photos from your computer
You will then be redirected to the section where you can upload all of the required documents to verify your identity:

Select your country and the document type: Passport, Driving Licence or Identity Card
Choose whether to take a new photo with your webcam or whether to upload an existing photo from your computer
Upload image of the front and back of your ID
Upload image of your face/selfie holding a hand written note with today's date and the words 'Neteller'
Your identity will now be checked and processed
Screenshots of Neteller identity verification process
Step 1 - Select document to upload - Passport, Driving Licence or Identity Card
Neteller document verification
Neteller uses technology to automatically verify your address. This is country-specific so may not apply to you but in most cases, this is successful and your address with be automatically verified. However, if this process is unsuccessful or does not apply to your country, you will be required to upload documents to prove your address.
This process is unchanged from the previous Neteller address verification process so you can find more information by referring to our Neteller verification page.
Once your Neteller account is fully verified you will receive email notification that the process is complete.
Please remember that if you register your Neteller account via eWalletBooster you will receive the following benefits:
Fast-track verification
Free Silver VIP Upgrade
Average monthly cashback of 0.55%
$10 Sign up bonus from us
$100 Sign up bonus from us